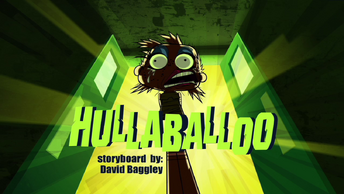 Vana challenges her sister.
Written by Laurie Elliott
Cast
Main Roles
Suporting Roles
Minor Roles
Gallery
Trivia
In this episode, Vana reveals that she has an older sister, who is a superheroine.
Her relationship between Glama's Sisters, has always been tense because Vana is humiliated by Savannah as the weaker, which possibly explains her attitude.
Kitty tells that Hullaballo is a ritual that a super family must choose the younger brother or younger sister as his or her Sidekick.
Errors
During the End Credits in the cast, Savannah's name is written as "Savanah"
Video