This article or section is a stub, which means that this article needs some more information. You can help by expanding it.
---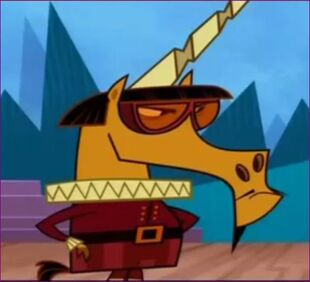 Drillium Shakesphere is an evil anthromorphic unicorn.
He is one of Maxum Man's Enemies.
Appearance
Drillium's appearance is based of a unicorn. With a horn that can spin like a drill, as his name suggests.
He has red goggles, an outfit and hairstyle that resembles to William Shakespeare's.
Personality
Drilliam has a tendency to talk Shakespeare style English using words like "Thou" and such, hence his name.
Trivia